Rotary donates £3,100 from Christmas car parking event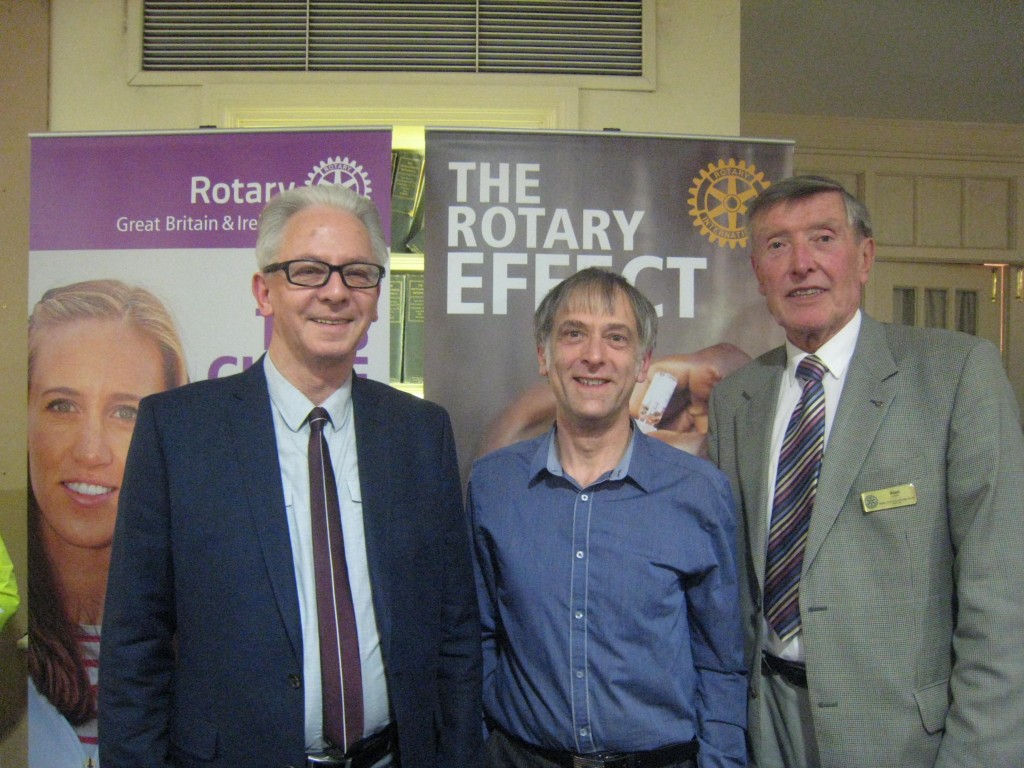 A cheque for the sum of £3,100 was presented to Alan Edwards the Chairman of Cambridge Dial a Ride at a Rotary dinner held at The Gonville Hotel on the evening of the 9th February.
The money received was some of the proceeds from the Rotary car parking event held last Christmas. A number of local charities benefited from the event many of whom were presented cheques at the same time.
The photo shows Johan Williams office manager, Alan Franklin Cambridge South Rotary President who presented the cheques to Alan Edwards.