Rotary Club Memory Cafe
The Rotary Club of Cambridge South runs a monthly Memory Cafe in Girton for those people who are suffering from Dementia. This week was the Christmas Party and was attended by over 40 people who were entertained by a pianist who is sufferer and a guitar player who played and sang memorable old hits from Johnnie Cash and others. Father Christmas also appeared offering gifts of chocolate to those attending.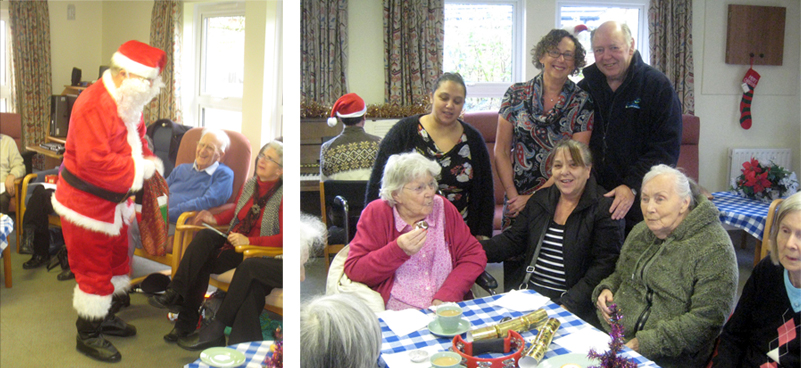 The picture shows residents from Abbeyfield Brownfields together with their carer Fatima and Eileen who baked a Christmas cake and Dennis who bought them to the Cafe in a Cambridge Dial a Ride bus.