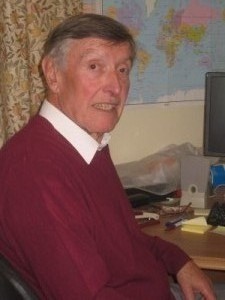 Alan Edwards is the current Chairman of the Trustees.
Alan joined CDaR in 2004 and was a Wednesday volunteer driver until 2011. In 2011 he became the Chairman when Tony Barber the Chairman at the time died after a long illness. Alan still drives when needed in times of emergency when other drivers are on holiday or sick.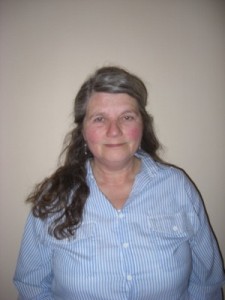 Linda Mills has been a trustee of CDaR for a number of years. Linda started as a volunteer driver 17 years ago.
As a volunteer driver Linda takes our customers to Tesco`s shopping and together with her favourite bus known as No 5  is well loved by all who travel with her.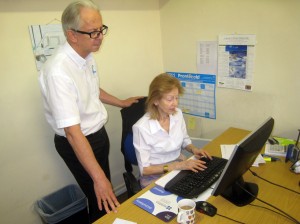 Johan has been with CDaR for 8years and is the Office Manager.
Johan has a number of responsibilities but the main one is ensuring the whole operation runs smoothly. Johan runs the office and looks after all the buses ensuring they are all maintained and ready to safely carry our passengers to their destinations.
Shirley Smith is the Bookkeeper/Clerical Administrator and is the first contact our new passengers have with CDaR. and has been with us for 7 years
Shirley will ensure all the detail we have for all our passengers is up to date, is responsible for issuing the many  invoices and looking after the huge amount  of office paperwork that accrues on a regular basis.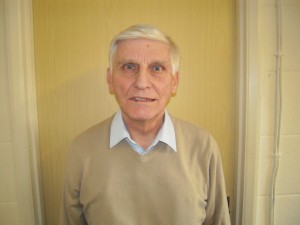 Derek Wilkin has been a CDaR trustee for a number of years.
Derek was a volunteer driver from 2000 to 2007  had a break and got himself involved in other charitable activities and now does all our weekly banking of the monies received by cash and cheques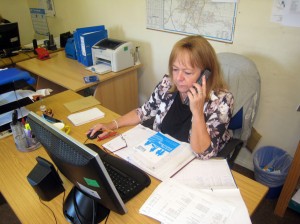 Lyn has been with CDaR for just over a year and is the Scheduler and is the main contact the passengers have when booking a journey.
She will try to ensure all requests for a journey are met. Not an easy task when you consider the number of variables that can infringe on the day to day operation.